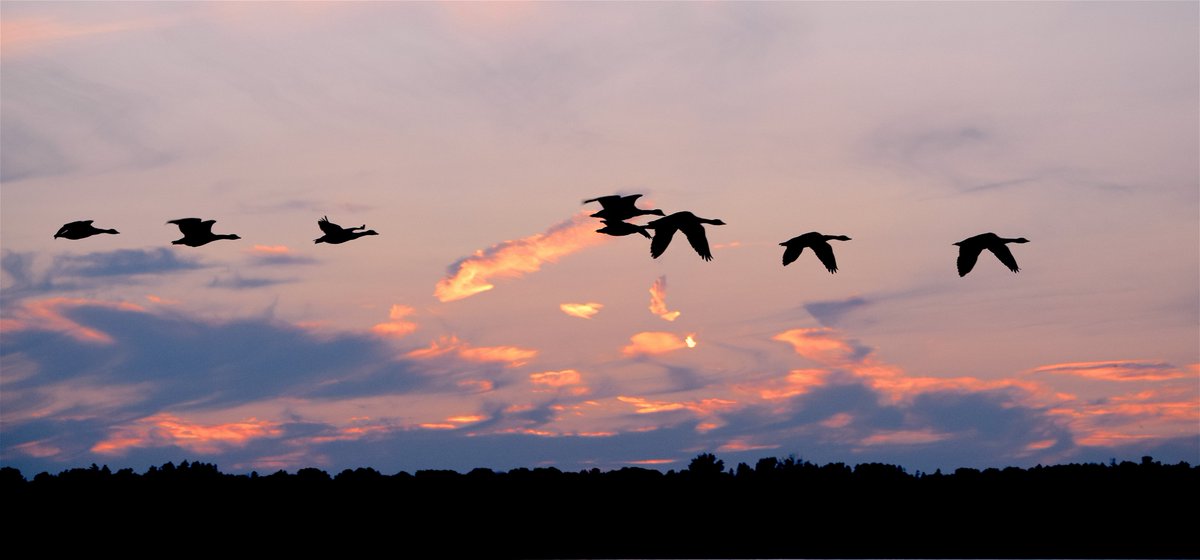 I sat by the fire in my backyard last night, watching the flames dance and writhe, throwing up sparks into the cool early-fall air. The only sounds were the popping of the wood as it burned and the muted city sounds of cars several blocks away. Above me, Cygnus glowed amid a purple-black expanse.
A chorus of honking began to grow—birds, not cars luckily. A second later, a B-2 bomber-sized V of Canada geese appeared directly above me, the lead goose eclipsing Cygnus almost perfectly. They were flying so low that the firelight made their pale underbellies glow faintly. Their dark wings cut long angles of black out of the sky. In a few seconds, they had disappeared over the house, heading for the lake.
I wonder if they know they're going the wrong way, I thought. It's fall and they are flying north. Well, that's 2020 for you. Maybe they were just trying to get back to Canada as fast as possible.